This article contains affiliate links, which means I may receive a small commission, at no extra cost to you, when you make a purchase!
Smartphones are increasingly being used far more than PCs for information, education and entertainment.
This has led to an increase in the number of apps that are being developed globally.
Luckily, some of these money making apps do not just fill up your phone's space. Some of them help you to save money and MAKE MONEY!
Let's take a look at what are some of those apps are.
1. The Nielsen Mobile App That Pays You $50
If you enjoy spending time browsing the internet, then you need to download the Nielsen app on your mobile phone.
Nielsen gives out $50 every year for keeping the app on your mobile device. The reason they want you to keep the app installed is so that they can understand how you use the internet and send this information to their clients.
But note this: your personal information is not shared. They simply need to know which websites you visit, the speed of your internet etc so that companies can better understand consumer behavior.
So the $50 is a little motivation for you to keep the app installed!
Click here to download the app and get $50!
2. Swagbucks
Swagbucks is one of the biggest reward sites that lets you earn money by playing games, watching videos, shopping and even taking surveys.
Apart from accessing the Swagbucks site via your PC, you can also do so via their mobile app.
This is one of the best money making apps you can download on your device.
Their mobile app has eight different apps for the iPhone and two for Android.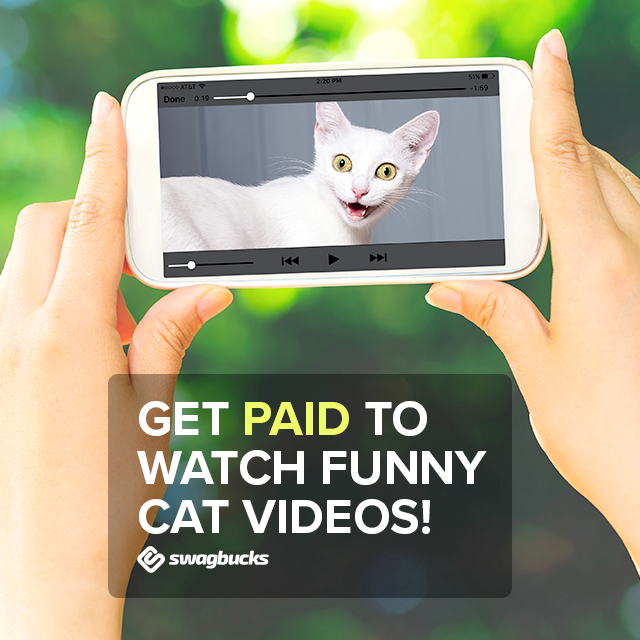 You can earn an extra $300 every month by taking part in the simple tasks on this popular platform – taking surveys, watching videos, shopping and more.
You can also earn more money on Swagbucks by inviting your friends and family to join the popular platform.
Lastly, you get a cool $10 as a sign up bonus on Swagbucks!
Click here to join Swagbucks and get your $10 bonus today!
3. Rakuten Mobile App
With Rakuten, you can earn cash back at over 2,500 of the big stores that you know of. I'm talking about Walmart, Sephora, Macy's, Amara, Accor Hotels, Amazon and more.
Rakuten gives its customers a cash back of between 1 and 40%.
Did I mention that you can get a $10 cash WELCOME bonus as well!?
You can also earn from Rakuten by referring your friends and family. You can earn a cool $25 per referral.
Click here to sign up with Rakuten and get your $10 bonus!
4. InboxDollars
InboxDollars is another get paid to site that was founded in the year 2000. So far, the firm has paid out more than 57 million dollars to its members to take surveys, watch TV, shop and read emails.
The task that is the best use of your time is survey taking. Most surveys pay between $0.50 to $5 and will only take you between 3 to 25 minutes to complete.
Once you reach $30 in your account, you can cash out via check or gift card.
Download the InboxDollars app and start earning today!
5. MobileXpression
Just like Nielsen, MobileXpression aims to find out how you use your mobile internet. Which websites do you visit? Which apps have you downloaded and more.
This information will help firms better understand consumers and also help the firms up and better their marketing strategies.
What type of information does MobileXpression collect?
Your mobile web browsing activity.
Titles of downloaded apps and files.
Usage of your mobile camera.
The websites you visit.
Links you click on.
MobileXpression DOES NOT view your text messages, your email, pictures that you've taken, your address book, or calendar entries.
Why would I want to install this thing anyway?
Good question. MobileXpression gives you credits that can be redeemed for a $5.00 Amazon gift card! There are also giveaways for prizes from companies such as KitchenAid, Samsung, Canon, and Apple.
Just ensure that you keep the app installed for at least 30 days so that you don't miss out on what's owed to you!
Awesome. Sign me up!
6. ShopKick
Shopkick
 is an app that enables you to earn points for shopping online as well as shopping in-store. And there's more!
You also earn points (called kicks) for:
Simply walking into one of their participating stores.
Watching videos in the app.
Referring a friend to Shopkick.
Scanning items in the store.
Purchase items with a linked card.
Purchase items and submit a receipt.
Once you have earned your kicks, you can then redeem them for your favorite gift cards – from Starbucks to Target, Sephora and Amazon!
Most ShopKick members are able to earn their first gift card in a week!
Click here to download the ShopKick app!
7. DoorDash
Here's a business that is steadily gaining momentum year by year, and one that you can start asap – a food delivery business.
That simply involves delivering food from hotels/restaurants to customers. There has been high growth in this market due to the growing urban lifestyle in many cities.
One company that is very popular when it comes to this industry is DoorDash.
DoorDash is an on-demand food delivery service that was founded in 2013.
The company has partnered with numerous restaurants to deliver breakfast, lunch, dinner and even romantic dinners!
Their partners include Taco Bell, Capital Grille, Rock Bottom, Johnny Rockets, Little Italy, Old Spaghetti Factory, SmashBurger and many many more.
The firm -DoorDash- has two apps available for its drivers. One for iPhone users and another one for Android users.
So all you have to do is pick food up and take it to customers.
How much do DoorDash Drivers Make?
The firm states that you can make up to $25 dollars per hour but most drivers state that its more likely you can earn $10 per hour.
Requirements
You should be at least 18 years or older.
You shouldn't have any of these reported against you in the past 7 years: Reckless driving, Homicide, DUI, driving with a suspended/expired license, Assault or Failure to stop or report).
Don't forget that as a DoorDasher, you get to keep all the tips you get from customers! You also get paid directly to your bank account every week. Cool!
Become a DoorDash driver and start earning today!
8. Ibotta
With a rating of 4.5 on Google Play left by thousands of reviewers, it is clear that Ibotta is a great money saving app.
You can earn cash back on stuff like groceries, every purchase when you start with Ibotta. Download the free Ibotta app and save on everything from groceries to winter wardrobe essentials. Money saving is easy when you get rewarded with cash back every time you shop.
You will get your money when you shop, travel, dine or just using the app on your phone.
They work with leading brands and retailers (over 80 retailers in the US) so as to pay you real cash whenever and wherever you do your shopping.
9. Rover
If you are a pet lover who's looking to make some side money, you'll find Rover to be a great fit.
With Rover, a company that provides pet sitting services, you can earn up to $1000 per month.
The services that you can provide on Rover are:
Dog walking
Dog boarding
House sitting/drop-ins
With the Rover app, it's easy to manage your dog sitting business.
Sign up with Rover and start earning today!
I hope you can now see the many opportunities you have to make money with your mobile device!
10. Decluttr
I'm sure you have books, CD's, phones, DVD's and other junk that is just lying around in your home.
Do you know that you can sell it at a site called Decluttr and make some cash?
It's pretty simple.
All you have to do is scan the bar-code of the items you want to sell. You will then be informed of how much you can sell the items for.
This is a much better way to get rid of items you don't need rather than the usual way of trying to sell your stuff to random strangers who might not even pay you.

Also, you need to know that shipping is absolutely FREE. Yes. Put your stuff in a box, ship it to Decluttr for free and they will pay you the day after it arrives.
Payment is by check, PayPal or direct deposit into your account.
A couple of other things you need to know:
You will need to specify whether your item is in good, poor or faulty condition.
That means that Decluttr will still buy your phone if it has a cracked screen or heavy scratches!
If your item doesn't match the condition you stated (e.g you choose faulty but it's actually poor) Decluttr will offer you a revised offer price.
All in all, this is a great mobile app that gives you the opportunity to sell your clutter and make some money.
Click here to sell your stuff on Decluttr and earn some cash!
11. Trim App
Budgeting is a wise thing to do for sure but men, it can really be a chore.
That's where Trim comes in.
Trim is a money saver for sure and has saved its users more than $20 million so far. It checks your monthly subscriptions and cancels the ones you don't need.
Your mouth will be agape when you realize how much you can save thanks to Trim.
Click here to sign up for the Trim app!
Some of the reasons why you need to get Trim are:
It negotiates bills for you with your cable, internet or cell phone provider.
Cancels unwanted subscriptions.
Helps you analyse your spending month to month.
Helps you budget your spending as well!
Also, Trim is a highly secure service. Not only does it use 
256-bit SSL encryption but there's also a two-factor authentication put in place.
Users have reported saving between $50 to $300 per month!
Click here to get the Trim app and start saving money. 
12. Acorns
Over 5 million people have downloaded the Acorns app and began investing their spare change with this popular app.
Is this app legit? It sure is. Infact, CNBS recommends this app as a "simple, low-stress way to start investing." The app is best for smartphones users and newbie investors.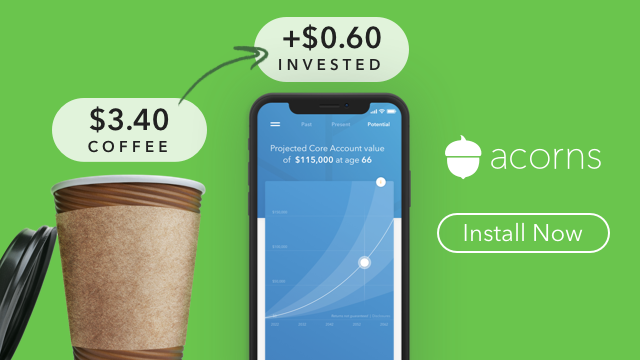 This app is highly recommended for people who have anxiety when it comes to investing. It makes the process easy-peasy.
You don't need hundreds or thousands of dollars to invest with Acorn.All you need to do is sign up for an Acorns account and connect it your card or bank account.
Acorns will then invest your space change from your everyday purchases.
Download the Acorns app and start investing today!
Related Articles
13. Getaround – Rent Out Your Car
Getaround aims to tackle a huge global problem – car overpopulation.
And according to the Getaround site, every car that is rented takes 10 out of the road.
Getaround is an online car-sharing service that was founded in 2011. With their money-making app, you can rent a car instantly from your phone.
You can earn up to $800 dollars per month renting out your car on the platform, rather than letting it lie idle in your garage.

To rent your car on Getaround, it needs to:
Mileage of less than 125,000
Model year 2006 or newer
Have a mileage of less than 125,000
Be in a safe, driving condition.
Be able to seat eight passengers max and have at least four wheels.
And here's one huge advantage of Getaround. Should the car you've rented out get an accident or suffer some sort of wreckage, Getaround will reimburse you for that.
The firm insures every rental car for up to $1 Million. That's what makes Getaround so awesome.
Register your car today with Getaround!
14. Drop App
Drop is a shopping app – more of a cashback app – that helps you earn points and redeem them for FREE gift cards.
Using the app is as simple as downloading it, choosing your five favorite stores and then adding your credit or debit card.
You want to be prudent about the five stores you'll choose. Ensure you choose five stores where you shop often.
Oh, and get this. You can link as many bank cards as you want.
Whenever you make a purchase, you earn points. When you have accumulated enough points (at least 5000), you can exchange the points for gift cards.
So far, Drop members have earned over 1 billion points. They have also redeemed over three million dollars in cash rewards.
You can get a free gift card for Target, Domino's Pizza, Uber, Starbucks, , Amazon, Lululemon and many more!
Click here to join the Drop app and start getting your points today!
15. Paribus
Paribus works with most of the popular stores and helps you get refunds on products you had already bought.
The popular stores are:
Amazon
Target
Macy's
Best Buy
Zappos
Walmart
Gap
Old Navy
Staples
And a couple more.
All you have to do is download the app and then link the app to your shopping accounts.
Paribus will then monitor any drops in the prices of the popular stores and get you back the excess.
For example, let's say you bought some cute flipflops at Zappos at $228 only for the price to drop to $190 in four days. Paribus will work with Zappos to ensure you get the $38 difference!
Click here to sign up with Paribus and get your refunds!
16. Fronto
Fronto is an app that pays people to view adds on their phones.
You will need to download the app on your mobile phone and then create a profile.
You can then swipe left if you see an ad you're interested in and swipe right to unlock and earn points.
The good thing about Fronto is that you will still get paid even if you choose not to view the ad. You'll obviously earn more rewards if you choose otherwise.
According to their site, you can earn between a penny to two dollars just by viewing the ads!
In terms of rewards, you can either cash out via PayPal or get an Amazon gift card.
17. SweatCoin
Sweatcoin pays you to walk. It's as simple as that. Sweatcoin is a team made up of people who desire to see people move more/be more active physically.
The app tracks your outdoor steps using your phone's GPS location and converts your steps into their currency – Sweatcoins.
One thousand of your VERIFIED outdoor steps is equal to 1 sweatcoin though the app does take a commission of 5%.
You can then redeem the sweatcoins for Amazon gift cards, discounted merchandise or cash.
You can also opt to donate your Sweatcoins to charity.
You can download the Sweatcoin app to your iPhone or Android mobile device or on your wearable Apple watch.